MYSTIC STUDIOS
Home of Macabre Manor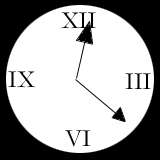 April 7, 2003
Added two new movies to the theatre: "Peer Pressure" from a long time ago and "Chicken Dancing in the Suburbs" for Wandrer and Yolegoman's contest.
---
February 9, 2003
Transferred the site today from Geocities to Omnistar. Also wrote up a quick page on my new purchase...Here. Enjoy.
---
October 16, 2002
Today I have made a nice new index page for the site. In the future it will make things a whole lot better because I won't use frames. A lot of the links don't work yet, but rest assured the theatre is always open and the contact and contest pages are up to date.
---
October 9, 2002
It's finally break here, and it hasn't been much of one. I've gotten a little animating done on the Horror Contest movie.
---
August 18, 2002
If you haven't seen Macabre Manor yet, shame on you. Head to the links below, or the movie section to check it out. Then you can read the nice write-up in the movie stuffing section. Lazy bums: Click here to read the write-up. School is about to start, but one weekend I will post some Brickfest thoughts.
---
August 1, 2002
TIME TO DIE. Macabre Manor is finally released. Go to the movies section to view it. Or if you're a lazy bum, you can get the high res 18 MB version here (right click and save as for your own sake) or the 10 MB lower res version here. Both movies are encoded with DivX 5, and were passed through twice for smaller size. I will wait for responses from people about the movie and make a write up to answer questions.
The rest of the animation festival movies are up. Just click the link below.
---
July 30, 2002
With some time to myself today, I prepared twelve entries that were in the Animation Festival. Go here to see them. More to come tomorrow. Macabre Manor August first.
---
July 29, 2002
There is a Brickfest writeup in the works, and I am working on making Macabre Manor small enough to put online without sacrificing quality or sound. Can't wait any longer? Go here and enjoy the Star Wars competition entries at Brickfest.
---
June 20, 2002
Welcome fiendish and dark friends to the sick and twisted world I like to call Mystic Studios. In time, this will be the number one source for horror movies made of brick. For now, this is my corner of the web-giving you tutorials and stuffing as well as the movies themselves.
Brickfest 2002-Macabre Manor will be premiering and will also be entered in the non Star Wars Contest. Look for the movie here August 1st along with some Brickfest write-ups.